At our AGM we'll report on our activities of the past year, make updates to our bylaws, elect new executives, vote on proposals for the improvement of the Party from our members.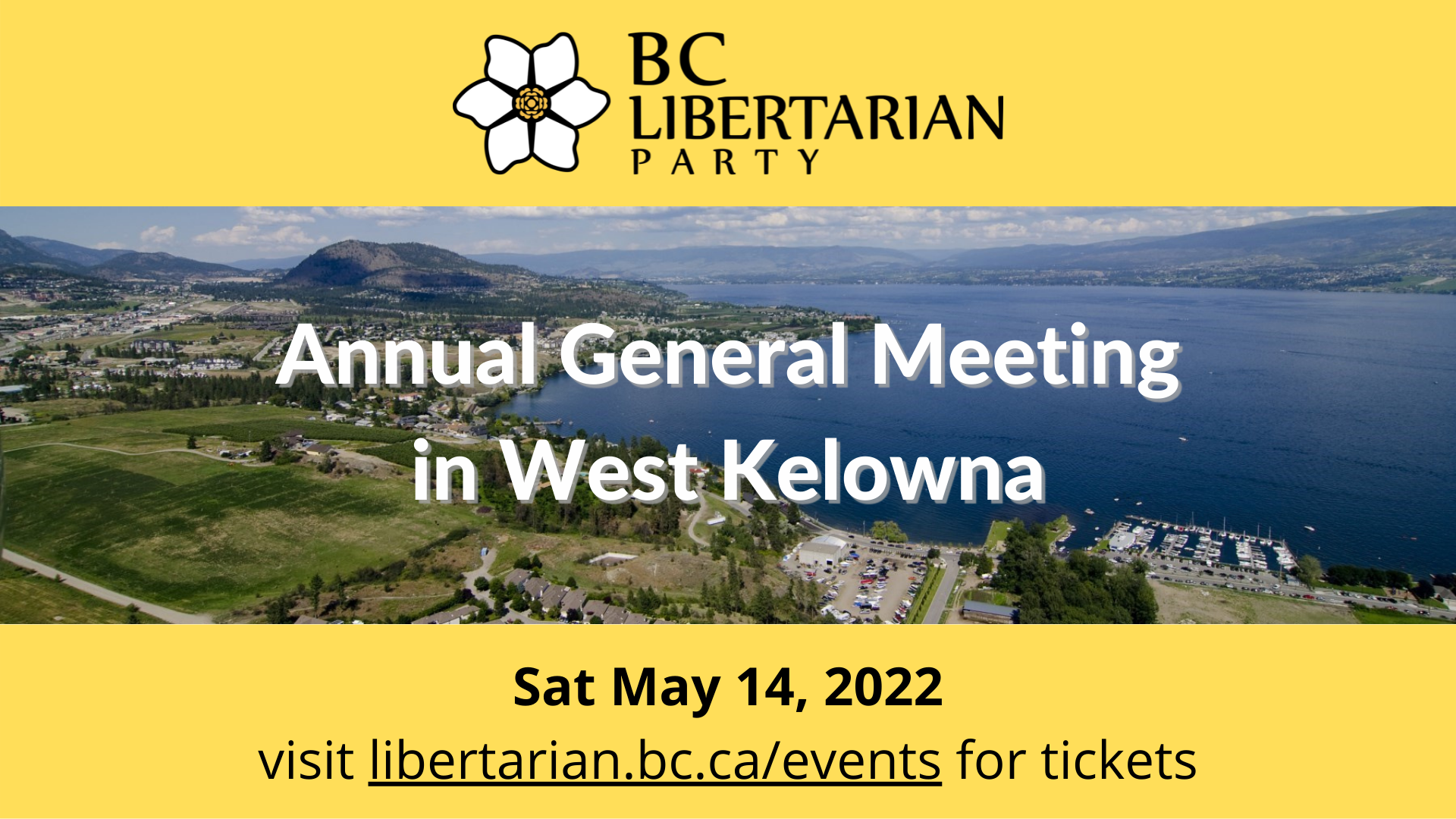 As always, we'll be conducting important business at this meeting (see the agenda), including elections for the following positions on the Party Executive: President, Vice President, Ethics Committee Chair, and at least 3 Executive Directors (one to lead the Outreach Team, another to lead Policy, and a third At-Large). If you're interested in advancing freedom in BC, I strongly encourage you to consider running for one of these positions. Job descriptions for each can be found in section 5 of our Bylaws, or feel free to reach out to us and we'd be more than happy to explain the responsibilities.
We also plan to conduct a Leadership Review, vote on updates to our Constitution/Bylaws, provide summaries of what we've accomplished during the past year, and discuss proposals from the members. We'll also show a preview of the documentary we've commissioned to tell the stories of workers in BC who have been forced out of employment due to vaccine mandates.
To end the event, we'll have a social hour and a dinner (included with your ticket price) as well as a keynote presentation. This year we're pleased to welcome Frank Busch, a First Nations entrepreneur, and a multifaceted successful promoter of entrepreneurship, innovation, and economic development among indigenous people. As a professional author and public speaker with deep knowledge of Canadian history, his presentation at the AGM will focus on the libertarian leanings of indigenous people pre-contact, and how a resurgence of those values can allow them to escape the poverty that decades of heavy government control has wrought in their communities. 
You can also attend via video-conference; log-in details will be provided once you register (by clicking the Register Now button).
The price of your ticket will be considered a political contribution, entitling you to an income tax receipt for that amount.
When
May 14th, 2022 1:30 PM through 8:15 PM
Location
Big Bear Innovation Centre




1979 Old Okanagan Hwy




Westbank

,

BC

V4T 3A4




Canada
Event Fee
| | |
| --- | --- |
| Registration fee (in person or online) | $ 60.00 |