42nd Provincial Election (2020) Candidates
Last Updated: October 5, 2020 5:30pm
Dominique is a recent addition to the Burnaby community. Hailing from Toronto, she moved to B.C. in 2015 and has never looked back. Dominique has a BA in Traditional Animation and currently works in the industry producing Children's programming. Never particularly interested in Politics, recent events have catalyzed her to take a stand for the Canadian principles and freedoms that are currently being encroached and eroded by those in power. Dominique would like to see a stronger focus on sustaining BC's local natural resources, the preservation of our individual rights and freedoms, more support for locally grown produce in grocery stores, funding and resources for single fathers and more options for housing affordability.
In her free time, Dominique enjoys staying active and exploring the natural wonders of B.C. She is a competitive beach volleyball player, enjoys long distance running and hiking. Dominique is also a classically trained painter and draftsman, and enjoys working with watercolours to relax. She enjoys studying architecture, art, history, and geography.
She hopes to one day retire in a world where she can afford a house with a library, and can relax and enjoy some quality time with her books.
Born in Hanover, Germany, James spent five years in Scotland with his family before they moved to B.C.'s Lower Mainland. He has been in 100 Mile House for the past 23 years and has worked at the local Save-On-Foods for over 20 years.
He found the BC Libertarian Party a few years ago, and joined because it's a people-oriented party, concerned with individual freedom, lower taxes and having the right to decide what you want, as long as it's not harmful to anyone else.
James decided that this election is the right time to run as a candidate, because Liberal and NDP governments have basically killed BC's natural resource industries. The Cariboo region is losing its mines and mills that provide a livelihood to many, and James wants to bring these jobs back.
I am a 36 year old tradesperson originally from Northwestern Ontario. I moved to BC in 2006 and immediately started working building infrastructure for the Olympics. I have worked on the construction of the Abbotsford hospital, and am now working as an electrician.
In 2012 I met my beautiful wife, and we were married in 2019.
I have been interested in politics for a long time. I felt now was the time to put my name forward, because I see so much waste in BC politics, such as with ICBC. I see governments actively picking winners and losers, and making policy that benefits their friends, such as union only work agreements — 80 % of the construction workforce is non union.
Currently, we are not able to hold politicians accountable for their lies and deceit. We need to make recalls binding. I would like to see a government that does not create rules that make things harder for small businesses, and does not set unfair and draconian rules regarding how you can use your own property, such as with the Agricultural Land Reserve.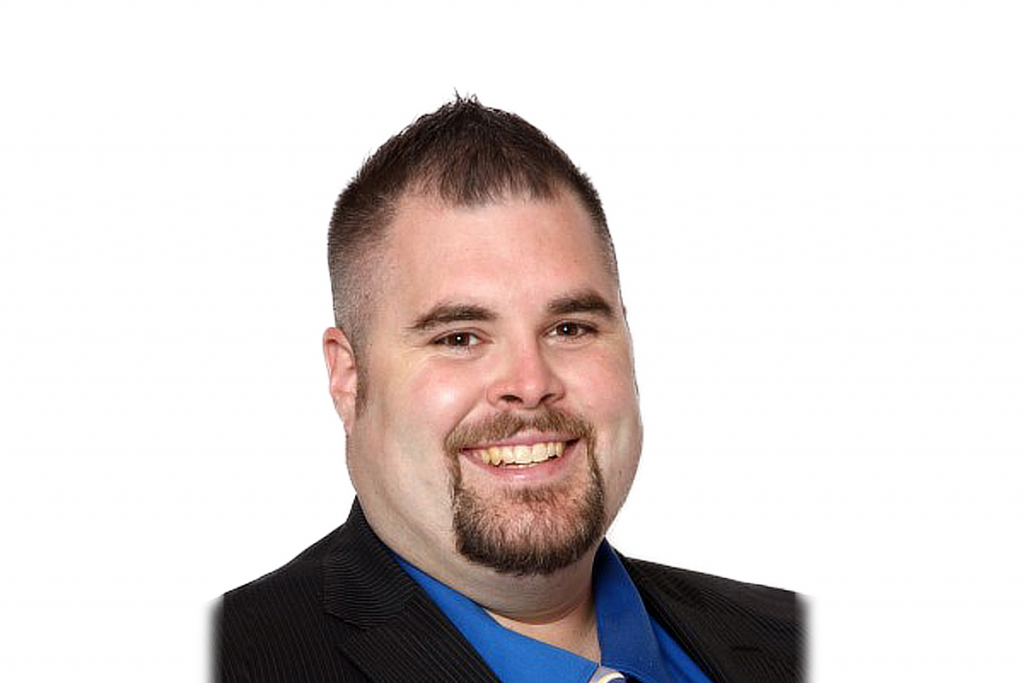 I am a 37 year old local, regular working man having been in a lot of industries including trades, management, and self employment. Currently, I work in resource protection, and for Corrections Canada. I grew up in Abbotsford and have been in the Chilliwack area since 2004. I am a family man who never takes my family for granted. My grandfather was an MP back when Justin Trudeau's father was running the country.
I never was heavily involved in politics, as I have always viewed most politicians as people who lie and deceive the people for a position. Empty promises are made, and we are are never really happy with results. I would like to know how that happens. For sure, a couple things I would like to see changed are to end ICBC, and see how our taxes can be lowered or at least better spent.
The first question I hear from most people is "what is a libertarian?"
Comedian Drew Carey once said that a libertarian is "a conservative who still gets high," and magician Penn Jillette has said "you have to be careful as a libertarian because you can sound very Republican."
So there is often a tendency to associate libertarians with conservatives. When looking for the similarities, most point toward how both groups in question advocate for lower taxes and less bureaucracy.
But I don't buy that. The moment the conversation is steered toward civil liberties, the War on Drug, and war in general, the very conservatives that we were previously grouped in with shout to the high heavens that we're all a bunch of liberals.
So what the heck is a libertarian then?
Well, if you think it's wrong to hurt people or take their stuff, you might be be one yourself. What separates libertarians from both liberals and conservatives is that we extend that premise to our members of government too. What we believe is that even though a lot of people might like you and the things you've said, that still does not give you the right to hurt people or take their stuff.
Libertarians are advocates for individual and economic liberty. To a libertarian, the ideal tax rate is the option closest to zero per cent. We do not believe in enforcing victimless crime. We are against corporate hand-outs. We believe in the freedom of speech. We are against corporate monopolies, especially when they endorsed by government. We believe in the right to freely associate with who you please. We believe British Columbian's deserve more options. We believe that, unless you are violating the rights of others, what you do is no one's business but your own.
Ultimately; we want our government to treat you like an adult, instead of trying to be your parent.
"Okay. But who are you, and what are you doing on my door-step?" is usually the second question most people ask me.
My name is Kyle Geronazzo.
I was born the third child of four in Kamloops back in 1988. Growing up in a home with four children and one working parent we weren't exactly a rich family. Although we struggled from time to time, we always had enough to get by and we had each other.
Sometimes we had to move around the province for my father's job.
In one such case, we had the opportunity to move out to Kelowna. My parents leaped at the chance. Not only did we get to move to one of the nicest cities in Canada, most of our family already lived there.
Kelowna was paradise. The short and mild winters paired with our warm summers made Kelowna the perfect city for my childhood.
I love the valley. I think this is one of the best places on earth, and I hope to continue growing my family here.
So it is with one eye to the future that I turn the other to our present. Although we are facing tough times right now, we have so many opportunities right on the horizon.
Each challenge we are facing is not an obstacle to overcome, but chance to thrive and show the rest of Canada a better way.
We have now spent decades fluctuating from NDP to Liberal rule and back again. I think it's fair to say that by now we've tried it their way. No matter which of the two is in power, we face similar problems year after year.
I don't have all the answers, and I'll never say that I do. But I don't believe that we can find the best answers with the one size fits all approach of our larger parties. If two heads are better than one, then surely 5 million are better than 87.
Let's retire the old top-down approach and give bottom-up governance a shot.
Albert Einstein once said "we cannot solve our problems with the same thinking we used when we created them."
Let's find new solutions to the problems the old solutions caused.
Born in 1982 in Poland, Matt was exposed at a young age to the hardships communist governments can inflict. His non-communist parents faced persecution and escaped in the mid 80's. After a couple years of living in a refugee camp Matt and his family arrived in Canada, to pursue life in a free country.
Matt grew up in Calgary, completed his bi-lingual studies and later worked in the Banking industry. Switching gears, he completed courses in Construction Management and moved on to work for a property manager coordinating capital projects. Later he worked as a project manager in the roofing industry and as a roofing inspector, before moving to the Okanagan.
Matt thinks of himself as fiscally conservative, but socially liberal, which made it difficult to place himself Politically. Until he discovered Libertarianism. He believes that all people should be free to pursue their lives how they see fit, and spend their earnings how they wish, so long as they do not harm others or prevent them from pursuing the same.
He also believes Government is not the authority on morality and that the only person that knows what is best for you and your family, is you.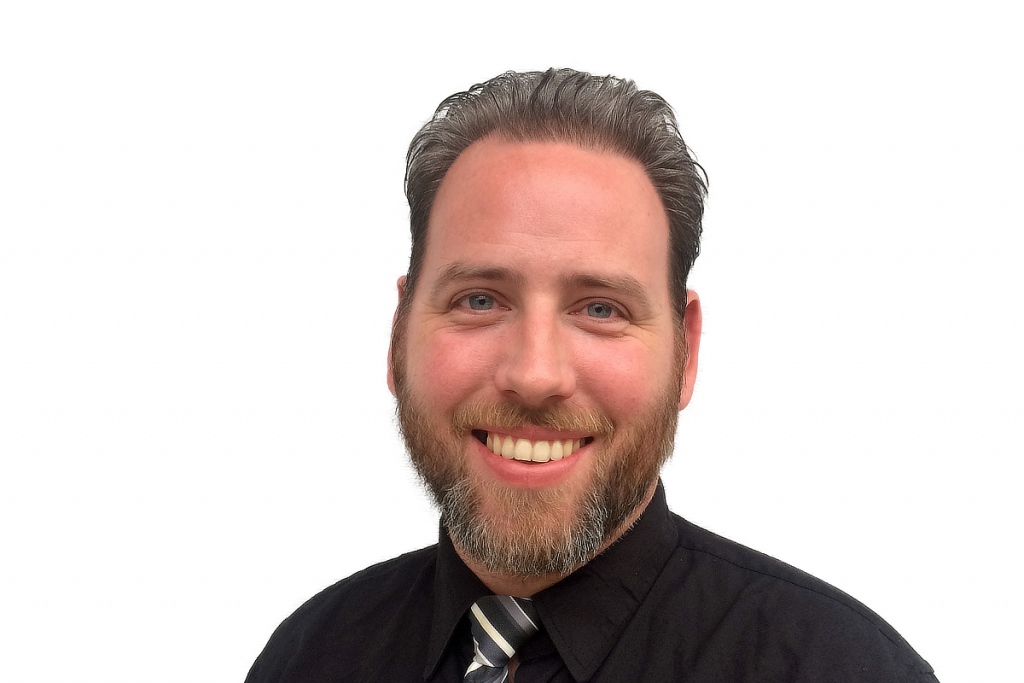 This is the second time that Alex is running for the BC Libertarian Party, having been on the ballot in Langley-East in 2017. He has run federally with the Libertarian Party of Canada three times, most recently in 2019 in Langley-Aldergrove, and also finished third in the mayoral race in the Township of Langley in 2018.
What really drives this passion for civic engagement is the desire to be an option on the ballot for those that otherwise would have no one to identify with; to be a voice for those that aren't being heard.
Issues that he thinks should be priorities in B.C. in 2020:
• Ending the ICBC monopoly, as well as allowing direct competition to other crown corporations
• Legalize multi-tiered healthcare – access to a waiting line is not healthcare
• Legalizing drugs to address the overdose crisis and improve policing by eliminating victimless crimes
• Giving students and parents more choice in education and making public schooling more accountable
• Rolling back red tape for business, including ending mandatory COVID19-related regulations
• Liberalize home-building regulations to help end the housing scarcity in the Lower Mainland
Alex moved to Langley five years ago with his wife and son. You'll find him all over town, coaching youth roller and ball hockey, volunteering in the kitchen at the Gateway of Hope, or working at the Real Canadian Superstore, where he has been the Meat Department Manager since 2012. And though this former sports writer no longer is reporting on the local sports scene, you may run into Alex playing beer league hockey at a local rink. Finding the BC Libertarian Party has given him hope that we can make a real difference in reducing the size of government and taking back our individual freedoms and live as freely as we all deserve.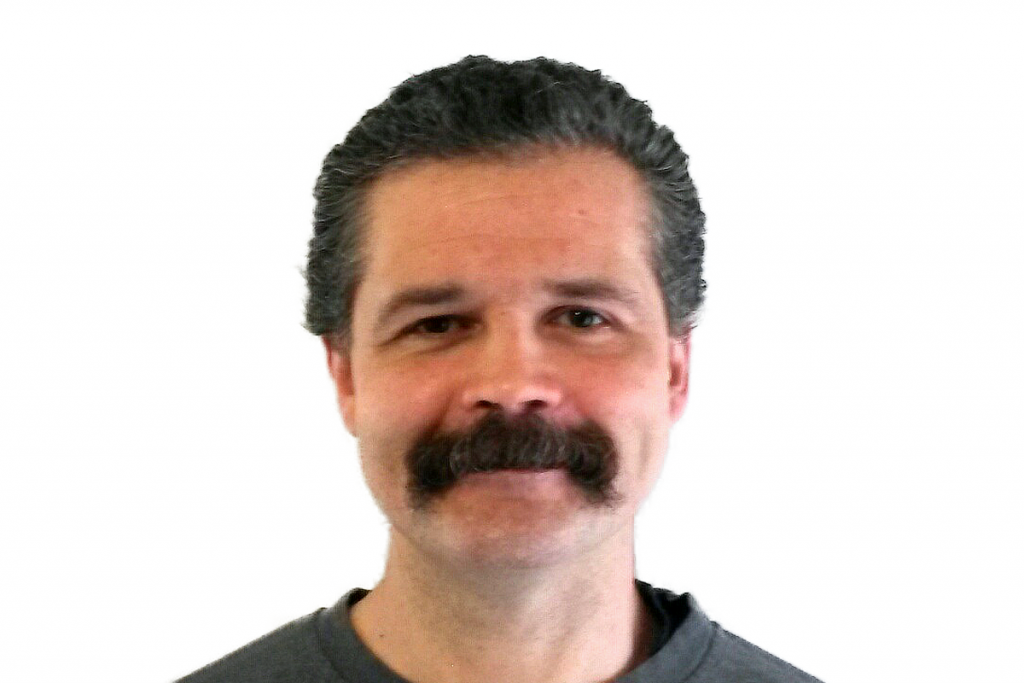 I was raised by my loving parents in Port Alberni. I went for a year of business college in North Vancouver and a year of physical education at North Island College. After living in 100 Mile House for a few years, my common law wife, Tanya and I, moved back to my hometown Port Alberni, where me and Tanya both have family, to raise our two children.
I studied welding at North Island College and I go north to the camps for work when I need it. I enjoy weightlifting, dogs, shooting, and gardening. I have worked on road crews paving asphalt, and have completed a four year rock crusher plant operator apprenticeship. I also studied welding at North Island College and I go north to the camps for work when I need it. I enjoy weightlifting, dogs, shooting, and gardening.
As your MLA, I will work towards enabling this freedom by stopping wasteful spending on excessive regulation and interference. I'll also work to ensure that government doesn't prevent people from practicing their skilled crafts to earn a living.
I also believe that parents have the right to raise and educate, or homeschool, their children in the manner they choose, with minimal government oversight.
I believe in legalizing drugs, prostitution, and gambling — things which involve the personal choices of the people involved, and do not directly harm others.
The government should not prevent people from paying for their own healthcare, if they wish to, instead of waiting on a list, or travelling abroad (which may be impossible in the current climate).
Citizens should be free to control their own lives, and should not be restricted from doing anything that harms no one else.
I am 45 years old, I grew up on a remote cattle ranch on the Blackwater River, I have lived in the BC interior my whole life, I have been a Fort Fraser resident for the last 26 years, I have worked in the logging, mining and mineral exploration industries my whole career, my wife Dawn and I operate a small logging business currently. I am an outdoor enthusiast, I enjoy hiking, hunting, fishing, target shooting, rock hounding, amateur radio. I became actively engaged in politics about five years ago, my goal is to change the direction of our political landscape and help provide a future of opportunity for our children.
Hello my name is Terry Tiessen. I have lived in the Nelson area for 30 wonderful years now, choosing to raise my 3 children in the beauty and the culture of the Kootenays. It was in 2017 that I decided if I wanted to preserve and leave a world for those children that has impenetrable Individual, Property and Privacy Rights, I would have to join and run for the BC Libertarian Party.
My whole life and background in the Nonprofit sector, working in the early days of Greenpeace, WCCW, and Gitsan Land Claims, to Slocan Reading Center and most recently the Humane Society, has led me to this point of great change for all of us. Thank you for voting for the BC Libertarian Party.
Don Wilson is a family lawyer that practices and lives in New Westminster. He graduated from UBC Law in 2010 and was called to the BC bar in 2011. He has practiced in the areas of real estate, civil litigation, and family law.
Don grew up in the lush mountain suburb of North Vancouver. He spent most of his university years in the neighbourhood of South Main street, wearing jeans that were probably too tight and spinning out craft coffees to the young artists and professionals that made the neighbourhood so dynamic at the time. Don also lived in Walnut Grove before moving to New Westminster.
Though the lower mainland has always been home, Don has visited a number of other destinations across Canada, America, and around the world. Don is endlessly captivated and inspired by the variety of human life he has encountered.
Don was the president of the BC Libertarian Party from October 2017 to October 2018, when he was elected as party leader. He ran as a libertarian candidate for MLA in North Vancouver in the 2017 provincial general election as well as a candidate for MP in the December 2017 South Surrey by-election.
Don has always been frustrated with the available political options and is excited to build a political movement based on small government, individual liberty, and respect for private property rights. He is eager to grow the BC Libertarian Party as the alternative for British Columbia.
MOVING FORWARD
I would like to introduce myself and share some of my history and involvement in this riding.
I spent some of my early years in Prince Rupert and then eventually settled down in Kitimat. I raised my family in Kitimat and lived and worked in the area since 1980. I am a union member and worked for RTA the last 34 years, until I retired in 2018. My wife Mary and I have two grown sons, Tyson (25) and Jordan (23). We also have a granddaughter named Abigail, who has recently turned three. Over the last 20 years, I have been involved with numerous groups and committees including:
• Vice President for Foster Kids
• Member of UNIFOR for 34 years
• 1st Director of Kitimat Minor Hockey League
• VP and coach of Kitimat Youth soccer
• Foster parent
• Member of the Advisory committee for Kitimat
• Spear headed the Kraft Hockeyville campaign for Kitimat
During the past few years, I have been involved with The North Matters and recently was elected onto their board of directors. In October 2018, I was invited as a guest speaker at a Potlatch with Northern Health in Gitsegukla. At the end of last year, I attended a fundraiser dinner for the Kitimat Human Society and was also invited to a Mason fundraiser dinner. I have attended 2 retiree luncheons and had opportunities to discuss some of the issues facing seniors. I am currently studying at Coast Mountain College and have taken courses in Psychology, Sociology and Anthropology. Also was involved a safe talk environment for the Wet'suwet'en women, families, chiefs and all the bands that supported Coastal Gas Link on behalf of The North Matters in Houston BC of this year back in March 14th 2020.
Please let me know if you have any questions. You can also reach me on my Facebook page at Jody Craven. I look forward to hearing from you. I will work very hard for the BC Libertarian Party.
Sincerely,
Jody Craven
250-639-2800
Clayton has been actively involved in the Party since 2015, and ran as a candidate in North Vancouver-Seymour in 2017. He works as a project manager in the construction industry, and lives with his wife and children in his hometown of North Van. He has a BA in International Development and Anthropology from Trent University. As far as political philosophy, Clayton is a classical liberal, and takes an interest in how public services can be delivered through institutions other than the state. He's a strong advocate of political decentralization and the ability of local communities to experiment with different models of governance.
Keith MacIntyre has lived in Penticton for the last 10 years. He is the owner of Big Bear Software and the Big Bear Innovation Centre. Over the last 2 decades he has seen firsthand the inefficiencies in government procurement in the defense, medical and throughout government ministries. He has been disillusioned with partisan politics for a long time and believes that the current state of democracy, polarized politics and perpetuating bureaucracy is damaging to Canadians. Finding the BC Libertarian has given him hope that we can make a real difference in reducing the size of government and taking back our individual freedoms and live as freely as we all deserve.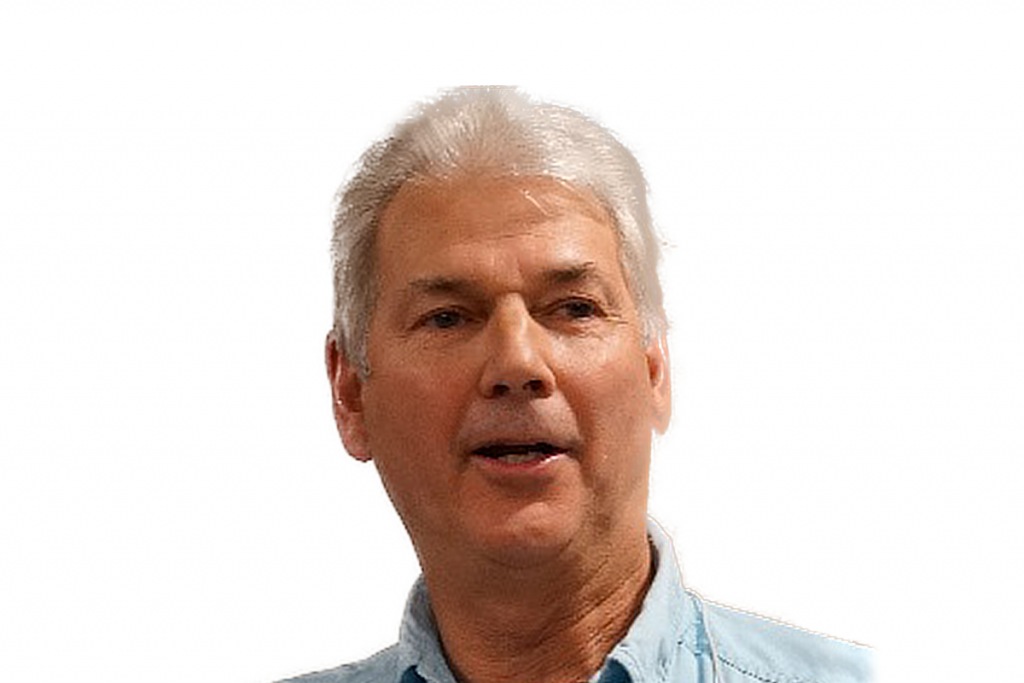 Lewis Clarke Dahlby was born in Chilliwack B.C. in 1954. He's married & lives in Port Coquitlam. He has 2 daughters, 28 & 31. He is a landlord & runs a Trucking & Excavating Business. Lewis first became a Libertarian in 1979 after watching a 10 part series by Milton Friedman called "Free to Choose". Soon after he tried to get approval to live in a 12 x 68 foot mobile home on his fathers 15 acres in Coquitlam. He was denied but went ahead anyway because he believed nobody else should tell him what kind of home he can live in. Lewis decided to run for the B.C. Libertarian Party soon after it was formed in 1986. With the late Bill Tomlinson helping to get signatures Lewis just missed getting the nomination because of lack of signatures. He then was able to run for the first time in 1988 as the Libertarian candidate for Mission Coquitlam. He has run about a dozen times federally and provincially since then. Lewis believes democracy is a morally valid concept only if you have the consent of every single participant. He also believes that greater overall freedom leads to greater prosperity.
I grew up in Port Moody and Coquitlam. My mother worked at Royal Columbian Hospital as a cleaner and my father worked for Waste Management. I grew up with parents cleaning up this province and I wish to serve you by cleaning up the mess the governments of yesterday and today have made.
I work hard to make a living, just as millions of people in this province do to live a comfortable life, however many are not as fortunate. With rising taxes and regulations that drive up the cost of everyday items, many are finding it increasingly hard to get by. With each new tax, restriction and program that claims to help the people, it in fact does the opposite. Myself and members of the BC Libertarian Party believe that the individual is the main driving force for a better life.
After seeing the division mainstream parties not only create but thrive on, I saw that someone needed to stand up and show the province there is a path forward that includes all people not just the wealthy and those whom influence a party with the most fiscal donations. I have always been frustrated by partisan politics and can rapidly say I have only ever voted for independents.
My name is Sean Robson. I am a 37 year old single father. I was born in Surrey, British Columbia, and moved to Prince George when I was 10 years old. I am running for MLA in the Prince George/Valemount riding under the BC Libertarian Party. I work in the logging industry and became interested in politics during the 2008 recession after leaving the military. I found the economic opportunity in the region to be greatly diminished and the response from all levels of government to be less than satisfactory. Seeing the policy of huge wealth transfers fail the region and many areas of Canada, I set out to learn all I could about the financial and economic responsibilities of government. Through my unofficial education I came to the conclusion that governments themselves were the main driver of poor economic opportunity across international jurisdiction and that the interventions while implemented with good intentions were the cause of the most heartache and stress in my community and across the world.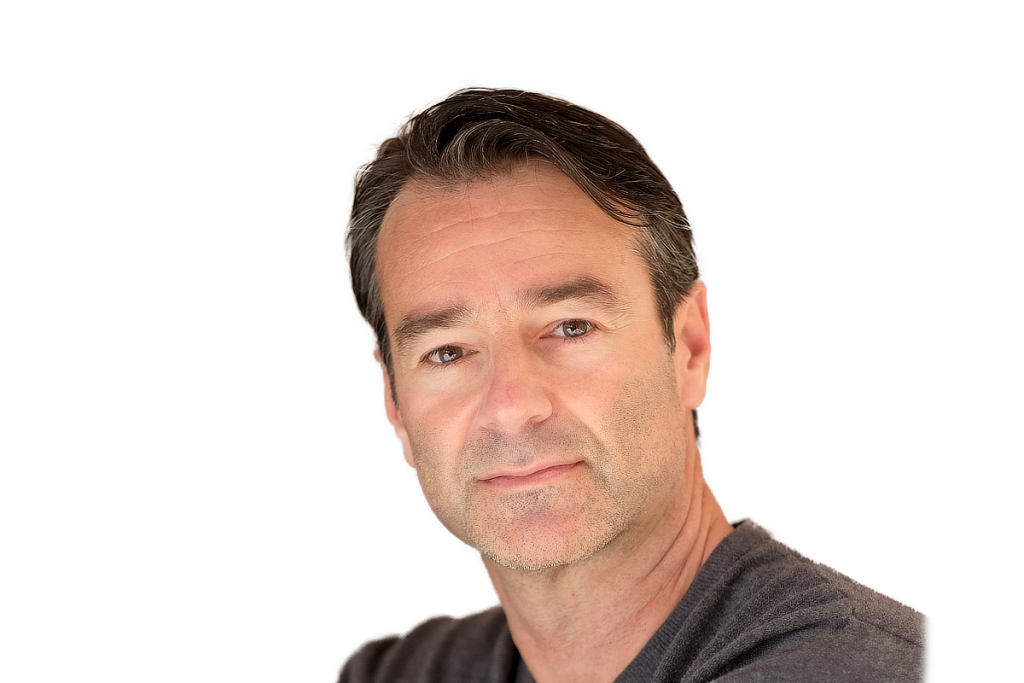 White Rock is more than home to Jason Bax.
Bax proposed to his wife on White Rock Pier, moved from Vancouver to raise their girls to in a safer community, celebrates special occasions at local restaurants, walks to East Beach to his "second office" Watts Cafe and lives with his family in a log home off Marine Drive built by his grandparents nearly 50-years ago.
In 1979 Jason's grandparents, Stafford & Shirley Hardy moved to White Rock to live their dream of becoming self-sufficient; building their own home, growing their own food, growing their own grapes and making their own wine. Eight years ago, Jason Bax and his wife of 18-years followed in his grandparents', moving his young family from (decaying) downtown Vancouver to White Rock and into the same post & beam home his grandparents built from trees on the property where he give tours of their organic garden and natural, energy efficient home to anyone who is interested. He's especially proud of their new pet chickens, although disspointed they haven't produce any eggs yet.
His wife, Elena is a dedicated mother and talented concert musician who loves her work teaching children violin and piano at a local school and home studio.
Education
After studying medical sciences for 3-years at UVic Jason Bax graduated from Royal Roads University with a degree in business specializing in entrepreneurial management with a minor in Asian studies.
After working briefly in venture finance he resumed his studies, pursuing an MBA in Technology.
Career
Jason Bax has had a diverse career spanning several industries: high-tech, high-finance and Hollywood North.
After selling his technology company we worked as the Vice President of a local investment bank where he and his colleagues helped young founders sell their technology companies to U.S. companies with deep pockets, bringing $500-million of new money into the BC economy.
Working in the film industry Jason Bax has appeared in 100 productions including: Supernatural, Fringe and Netflix series Haunting of Hill House etc...
Self-employed for the majority of his career Bax has experienced ups and downs, so he understands the struggles every British Columbian endures living in White Rock, with it's high-cost of living, heavily taxed gas workers must pay to commute to and from (evaporating) poor paying jobs and sufficated by tax after tax on top of tax that gobble up to 42% of low and middle income families. He knows full well that it's no easy task to provide for your family in White Rock these days.
Bax and his wife are very concerned that their children will be unable to afford to live in this community, perhaps even British Columbia, at the rate things are going, and is willing to stepped forward in this time of fear and make a stand for his friends and neighbours in the White Rock community.
"Enough is enough. Government greed, spending and corruption are out of control. Now is the time to make a stand. Now is the time to tell the government, No more!"
If you support (dramatically) cutting tax, consider voting for Jason Bax.
I was born in Istanbul, Turkey and moved to Canada in the 1970s. I am a proud and grateful Canadian Citizen. I grew up in Vancouver in the quiet neighbourhood of Oakridge. I have been married for 23 years and have three children who are my pride and joy. For work, I run our family businesses. For fun I practice martial arts and love scuba diving. I have a Bachelor of Science degree and an MBA. My passion is political policy. My goal is to ascertain that each and every British Columbian has freedom, prosperity, and the right to live as they see fit. I never forget that there is no place like BC!
Naomi majored in political science and international relations at UBC. She has worked as a political aide provincially and more recently as a staffer for Jody Wilson-Raybould. Naomi stepped up to run against her former boss as a People's Party of Canada candidate for Vancouver Granville in the 2019 federal election. Naomi has an extensive background in marketing and events management. She is passionate about public service and volunteers as a support worker for people suffering from addiction and PTSD.
The city's housing and addictions problems have been rapidly expanding and are often felt in the Vancouver-False Creek neighbourhood. Naomi's broad experience with these issues and concern as a life-long resident offer a sharp perspective for solutions where multilateral government efforts have failed to date. Naomi is also dedicated to conservative economic policies that include lowering taxes and supporting a free market. She stands behind liberating individuals to have dominion over their own lives and not be subjugated by a large, centralized government.
Naomi was more than happy to have joined the BC Libertarian Party. She believes that it is the only party that will provide real, positive outcomes and prosperity for British Columbia. In her spare time, Naomi enjoys the outdoor beauty of False Creek with her dog and is an avid skier at local mountains in the wintertime. She frequents small businesses and artisans in the area with great appreciation for the people and talents that are part of her community.
Born May 29, 1978
Comedian, Satirist (Huffinglue Post), Artist, General Entertainer.
Long time Libertarian, influenced by Family's experiences with Communism in Hungary and most recently in 2001 as a law abiding police brutality victim. Leaving me with a bad knee and chronic pain.
Ran for Mayor multiple times, and MP in 2019. Happens to be Bisexual.
"The only thing worse than a criminal, is a cop that's a criminal." — 1996 Point Grey Mayoral Debate.
"We are born with souls surrounded by the grey mist of uncertainty existing to separate the white from the black, only to view a clear day and finally decide where we stand. Good or Evil, white or black?" — Gölök Buday, Late 2000
"We need a voice to oppose Police Brutality (the cause of my bad knee) reasonably, to oppose forced Medical Treatment, to stop the ICBC monopoly and no fault insurance. Defend Freespeech. To not pick winners in business and energy."
"Liberty is all men free to be themselves, free to spend their earnings, free to do anything so long as they don't cause bodily or financial harm to another."
I have a lot of sayings and jokes.
vanhastings.eastvanlibertarian.com
Karin Litzcke has been confirmed as the BC Libertarian candidate in Vancouver-Kingsway, running against Minister of Health Adrian Dix.
Karin is a former dietitian with an Ivey MBA, a background she has deployed as a teachers' union critic, as well as in volunteer work in co-operatives, in seniors' housing, with a start-up newspaper in east Vancouver, and as an engaged parent in the public school system for 18 years.
Born and raised in Vancouver to immigrant parents, Karin knows that most people understand their own problems best and have the capacity to find the solutions that work best for them.
Karin has self-represented in public law cases, representing the public interest against special interest groups such as the BCTF, transgender-promoting groups, and the provincial government itself.
The Libertarian banner fits Karin's outlook because, unless people can talk openly with each other, they cannot organize to oppose powerful vested interests that control our important institutions. The freedom to build a new political movement when the old ones have stagnated and become irrelevant or oppressive is crucial to people's ability to pursue satisfying lives.
Paul was born and raised in Nanaimo, and now resides in Vancouver. He graduated high school in Calgary and served in the Canadian Army reserve before shifting to the energy industry, where he began a sixteen year career working all over Western Canada as a drilling fluid engineer and fluid management consultant. After working for himself and building a reputation as a performance-driven and results-focused expert in his field, he now works on projects across North America for a UK-based global geotechnical company. Paul has been a libertarian since 2008 and joined the BC Libertarian Party in 2017. He has been Party Vice President (2017-2018), President of the YVR Constituency Association (2019), and Party President 2018-2020). As the Former Party President, he continues to sit on the Party Executive Council.
Since 1998, Kim McCann has lived in the West End operating a small software development and security consultancy. In addition to running a successful small business, Kim has been an active participant in the unique cultural life of the West End. He has organized and ran community events, worked with local charities, ran club events, film festivals, arts events and more.
Kim believes that the unique cultural and business environment of the West End is why it is the best neighbourhood in Canada. He wants to promote and protect the values that have made the West End the best place in the country - tolerance, acceptance, freedom of expression, and the liberty to live one's life the way that they choose. Kim believes that the Libertarian Party of BC most embodies those values and objectives and is proud to stand as their candidate in our riding.