About Us
The British Columbia Libertarian Party was founded in 1986 to advocate for individual liberty, lower taxes, free markets, and social tolerance. Every British Columbian should be free to pursue their vision of a better life, as long as they never harm another person while doing so.
Meet Our Leader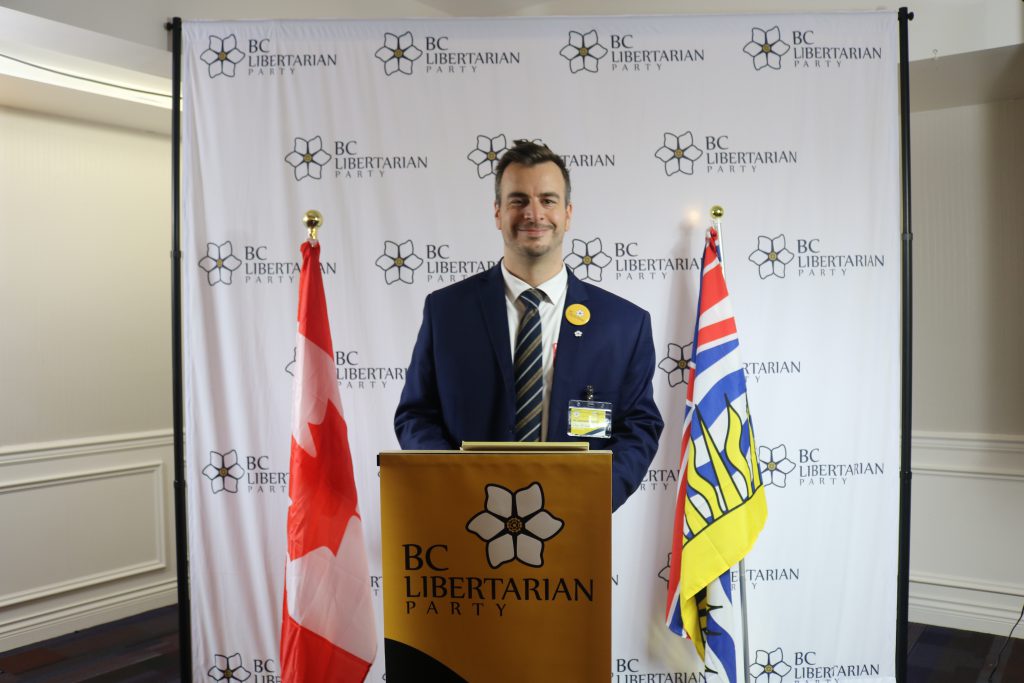 Don Wilson is a family lawyer that practices and lives in New Westminster. He graduated from UBC Law in 2010 and was called to the BC bar in 2011. He has practiced in the areas of real estate, civil litigation, and family law.
Don grew up in the lush mountain suburb of North Vancouver. He spent most of his university years in the neighbourhood of South Main street, wearing jeans that were probably too tight and spinning out craft coffees to the young artists and professionals that made the neighbourhood so dynamic at the time. Don also lived in Walnut Grove before moving to New Westminster.
Though the lower mainland has always been home, Don has visited a number of other destinations across Canada, America, and around the world. Don is endlessly captivated and inspired by the variety of human life he has encountered.
Don was the president of the BC Libertarian Party from October 2017 to October 2018, when he was elected as party leader. He ran as a libertarian candidate for MLA in North Vancouver in the 2017 provincial general election as well as a candidate for MP in the December 2017 South Surrey by-election.
Don has always been frustrated with the available political options and is excited to build a political movement based on small government, individual liberty, and respect for private property rights. He is eager to grow the BC Libertarian Party as the alternative for British Columbia.
Contact Us
The BC Libertarian Party is always looking for new members, potential candidates, and enthusiastic volunteers. Contact us today for more information on how you can get involved with your local association to help spread the message of liberty to every corner of British Columbia.
British Columbia Libertarian Party
Vancouver, British Columbia
Canada
info@libertarian.bc.ca
You can contact the Party Leader, Don Wilson at don.wilson@libertarian.bc.ca
or the Party President, Clayton Welwood at clayton.welwood@libertarian.bc.ca