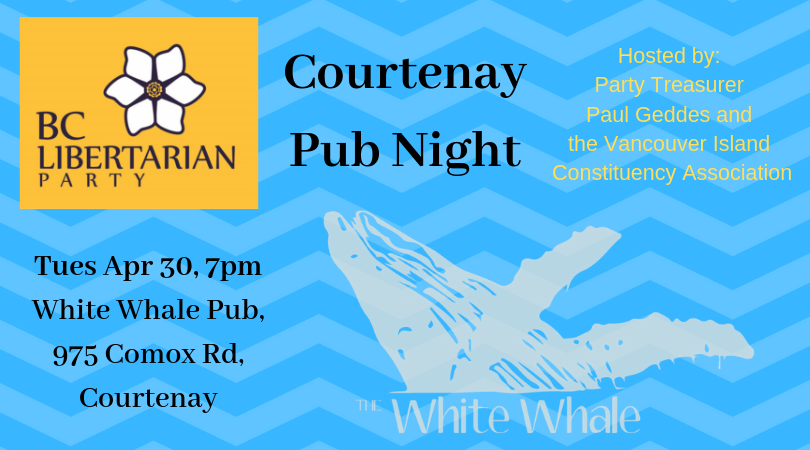 Our Party Treasurer, Paul Geddes, will be in Courtenay and has organized a pub night on Tues, Apr 30, 7pm at the White Whale Pub (975 Comox Rd).
Paul is an economics instructor at Columbia College, Vancouver, and a multi-decade liberty activist and Libertarian candidate.
Possible topics for informal discussion:
Why all good libertarians should be globalists
Why a carbon tax isn't the worst tax
What should go first: the ALR, ICBC, BC Ferries?